Follow the Jefferson R-VII District, buildings, and athletics accounts on Twitter to keep up with all information happening around the District. #FollowFriday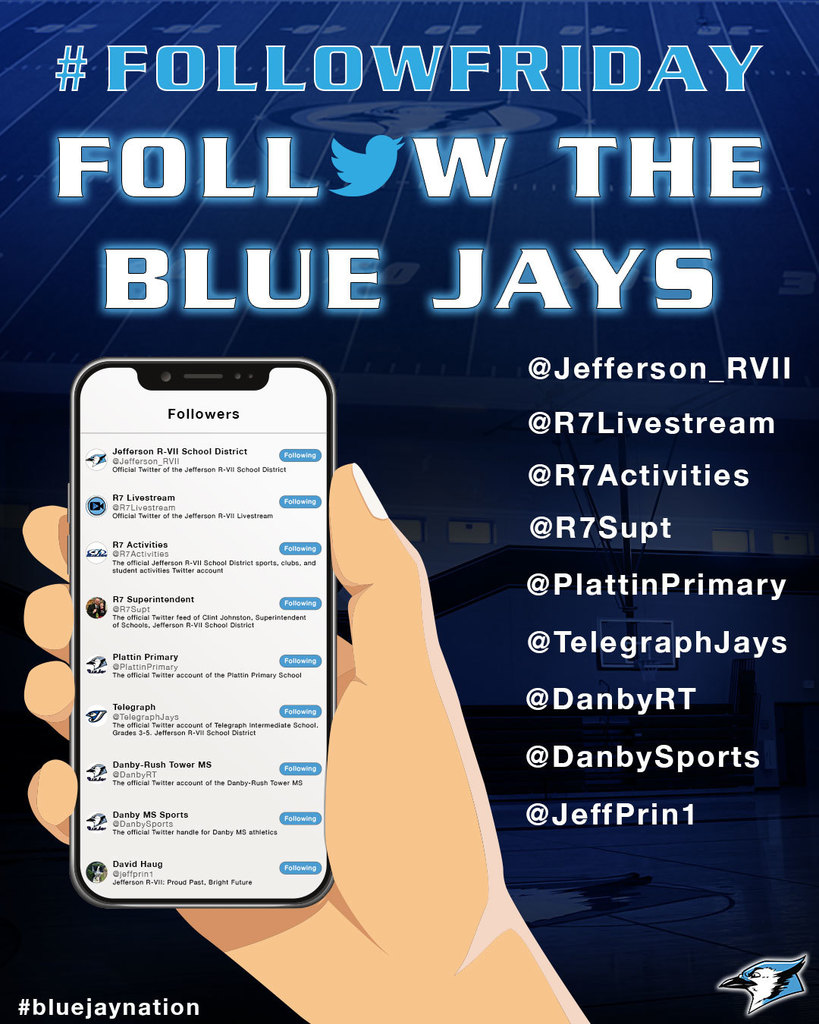 Buses have left campus on time today! Please be ready at stops for your kids. Happy Thursday!

Looking for students to live stream this fall. This is a great opportunity for students to gain experience, earn service hours, and make some extra money. Pick the games that fit best with your schedule. Reach out today!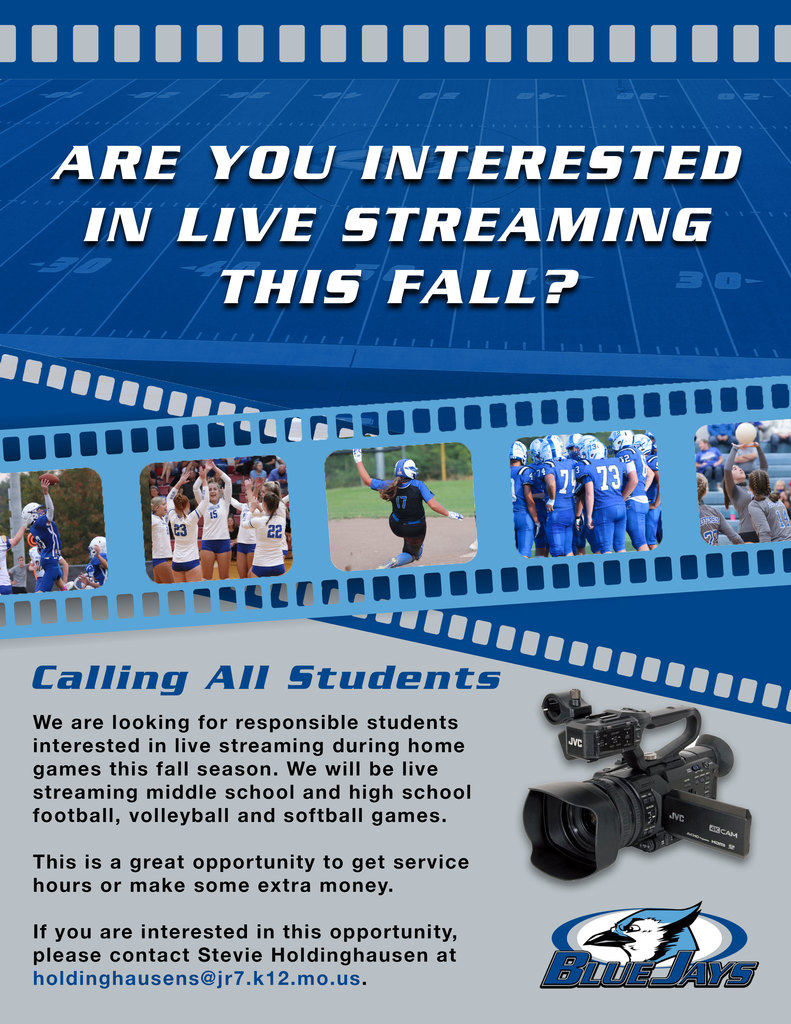 The board meeting will be live streamed at
https://team1sports.com/bluejaynation/
. It can also be found on the District website under the menu tab and then under Media, as well as under the menu tab and then under Board of Education. The board meeting will begin at 6:30pm.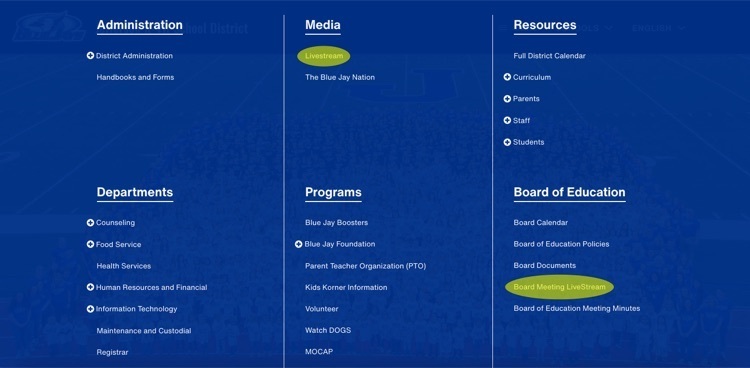 We are THRILLED to be kicking off our new school year with a new website! Stay tuned for updates!

A huge S/O to the Jefferson R-7 maintenance staff with their work to power wash the stadium press box and bleachers. So many hours are spent by these professionals to provide our students, staff and community with amazing facilities. #BlueJayNation #family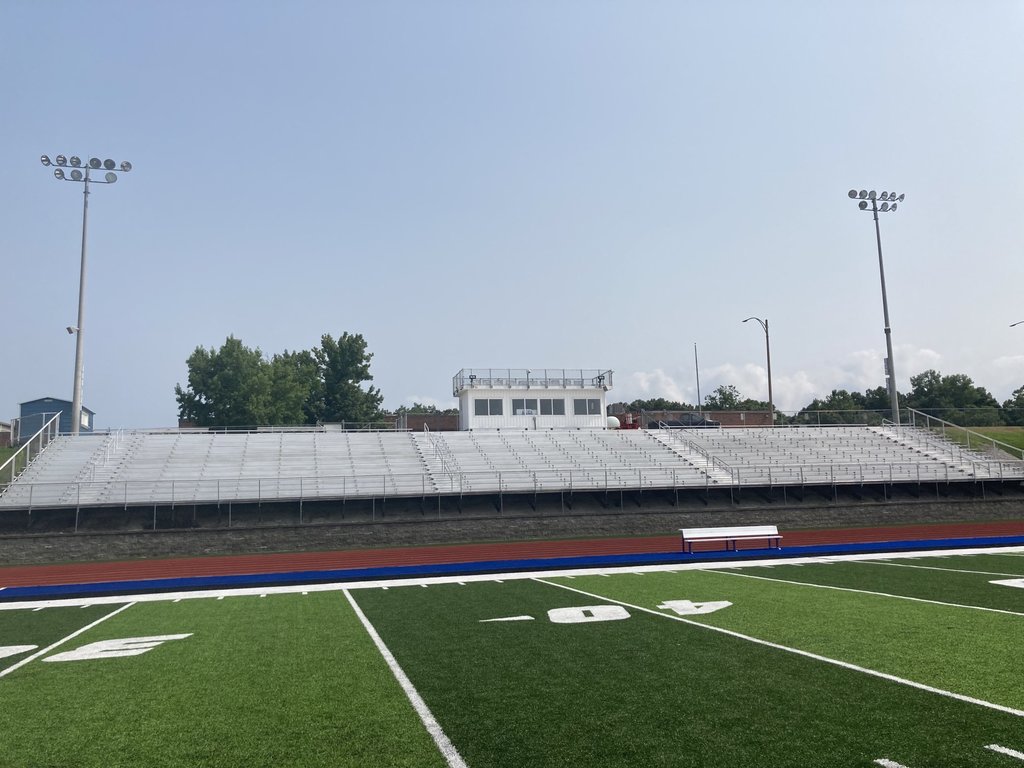 Work on the inside and outside of district facilities continues. Painting complete at multiple locations across the district. So excited to welcome our students and staff back to the district for the fall semester on August 23, 2021.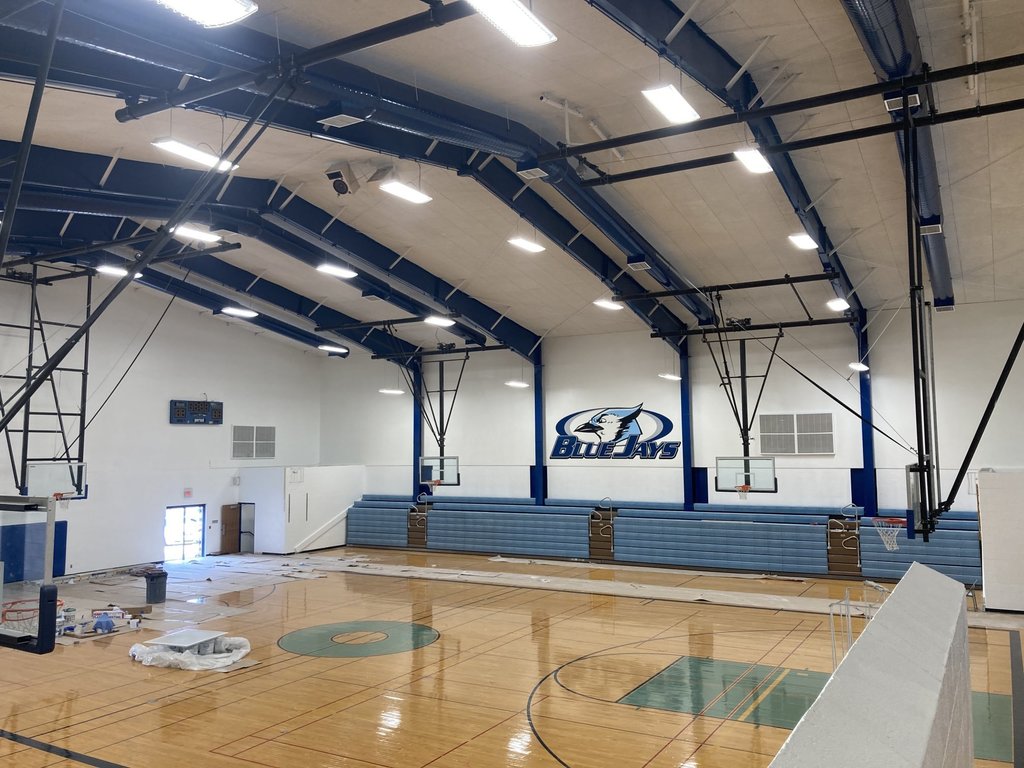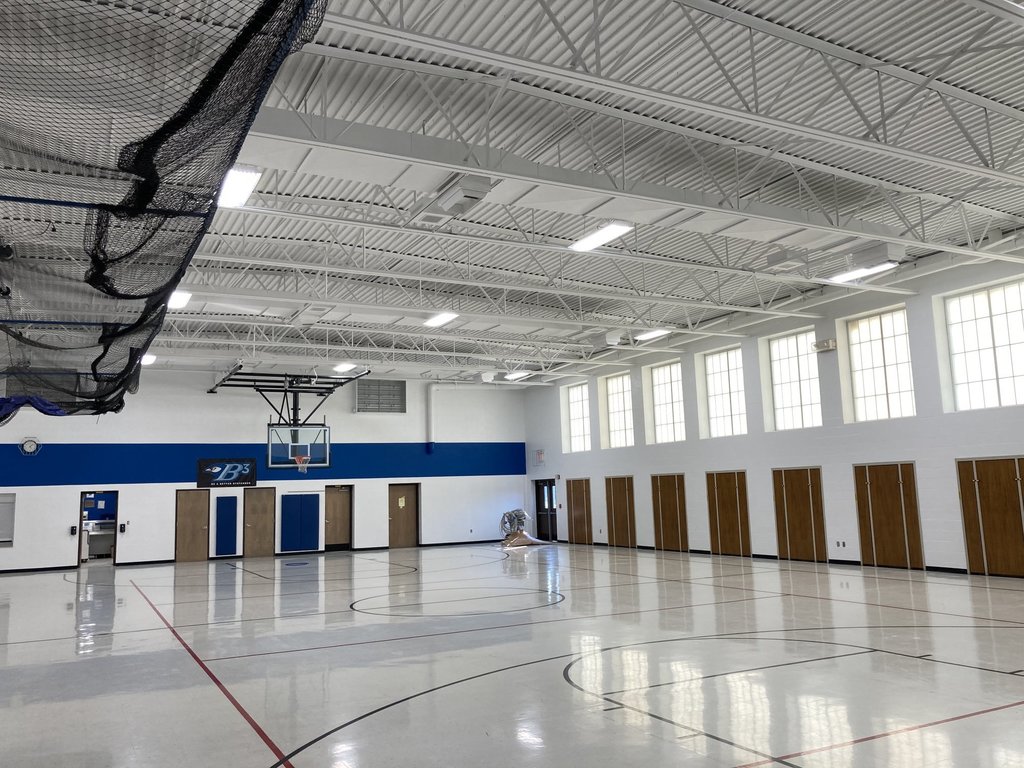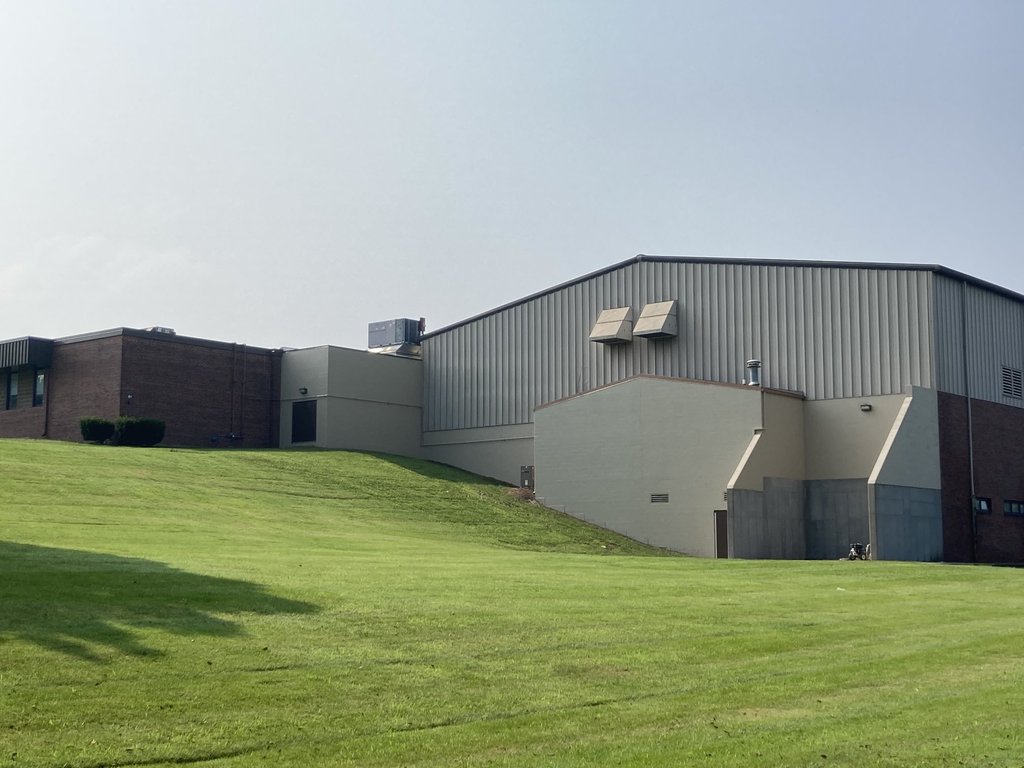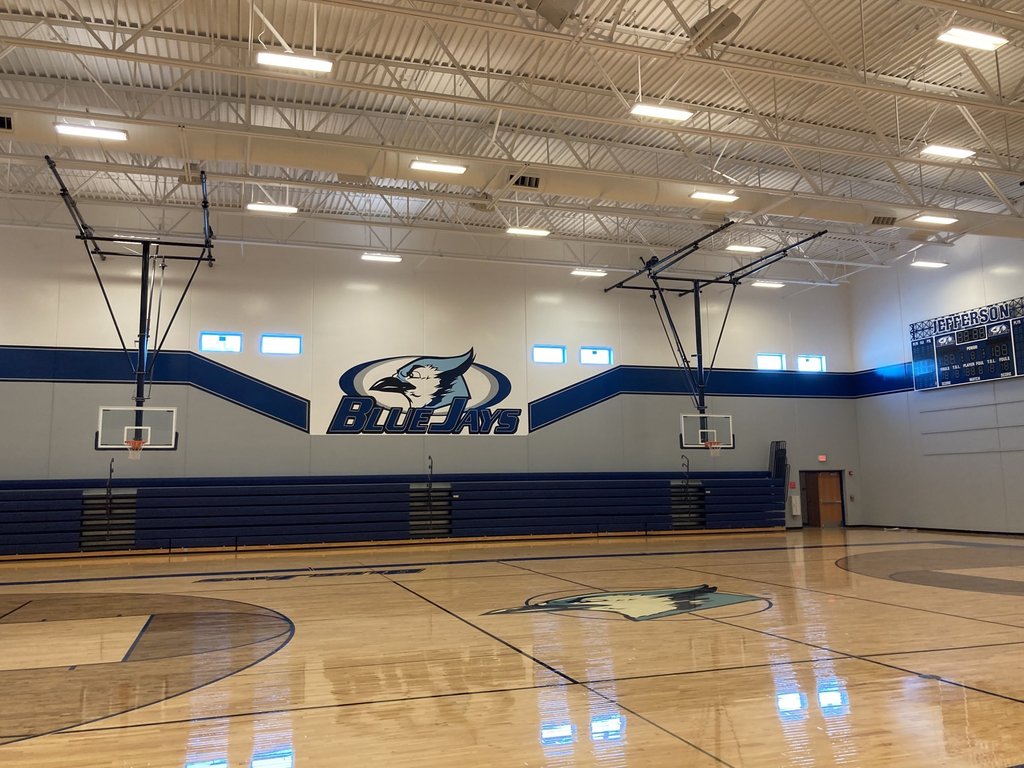 Safe schools start with safe buses to transport our students. Jefferson R-7 received a new bus on Friday that will be used in the upcoming 2021-2022 school year. #safety1st

JHS gymnasium painting work is complete and we will be welcoming our teams back for summer camps tomorrow. Thank you to Kevin White and Bazan Painting for amazing work on this project. #BlueJayNation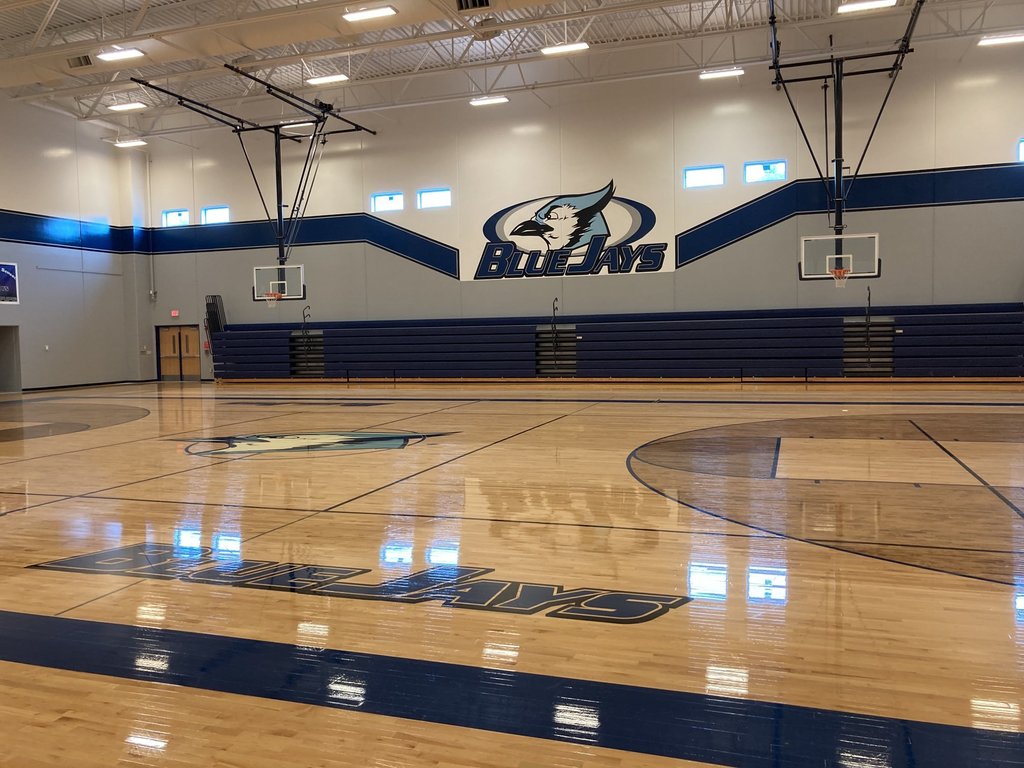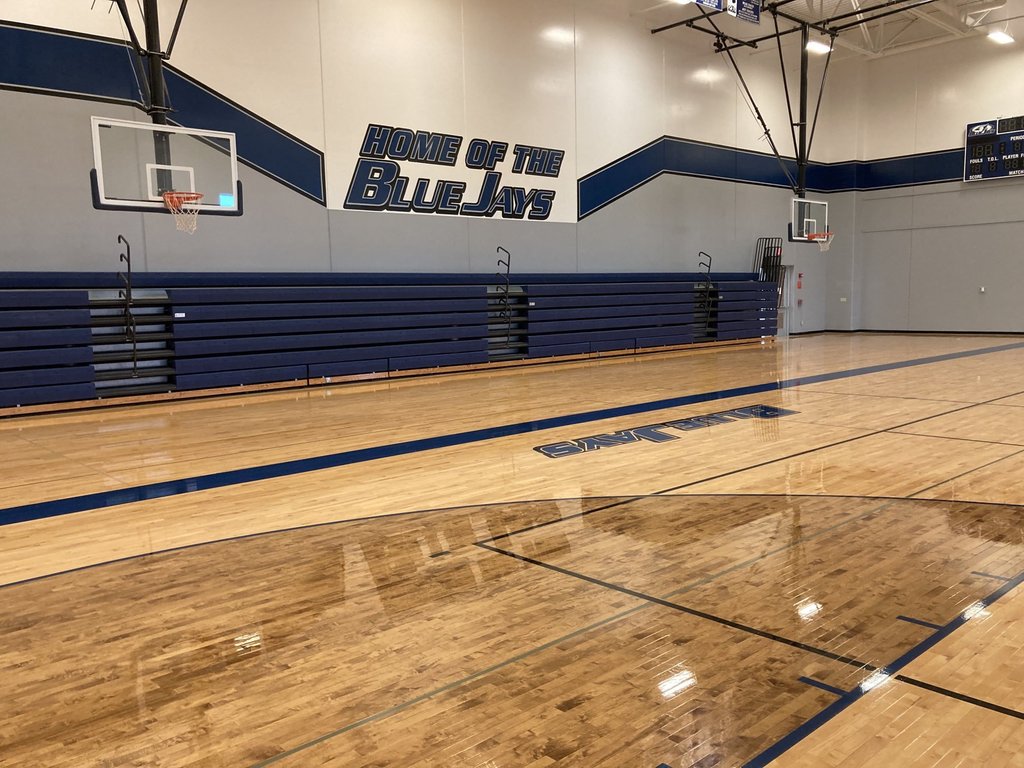 Congrats on the Third Place finish at State!!