JHS, We are off to a great start to reduce the number F's by the end of the first semester. Advisory tutoring went well last week and we had students take advantage of Wed. tutoring. We have a great line-up this week for tutoring on Wed, Dec 8, 2:45-4:15 P.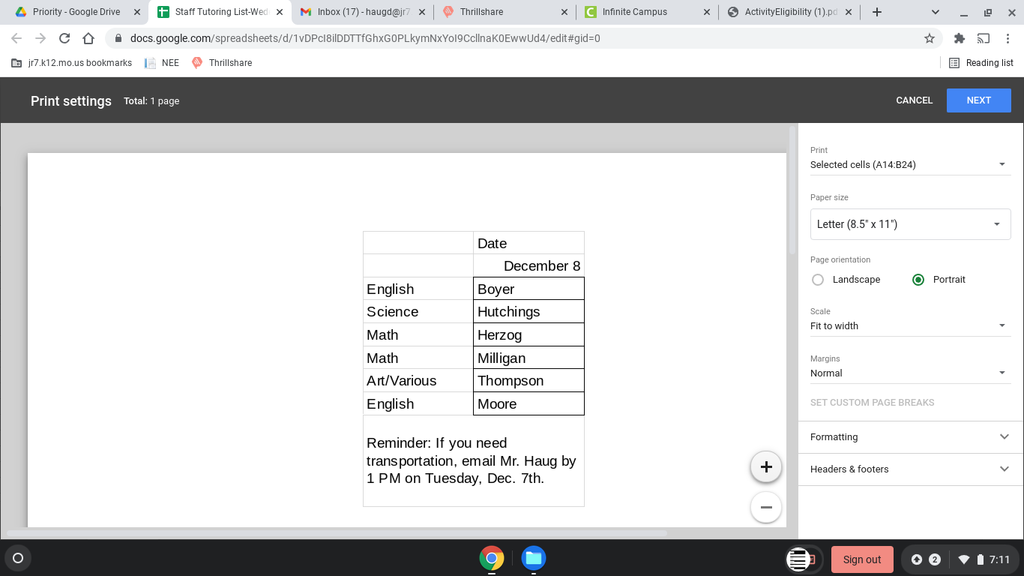 Please see the finals schedule for 1st Semester.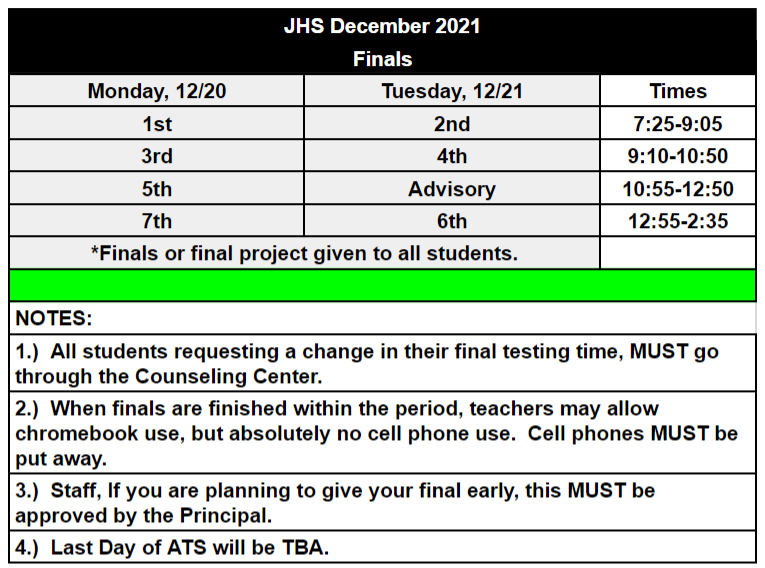 Please see this great opportunity from our talented choir students and Tri-M organization for the Holiday Season. @
JHS Jazz and Choir Winter Concert tonight! 7pm at the PAC. Hope to see you there.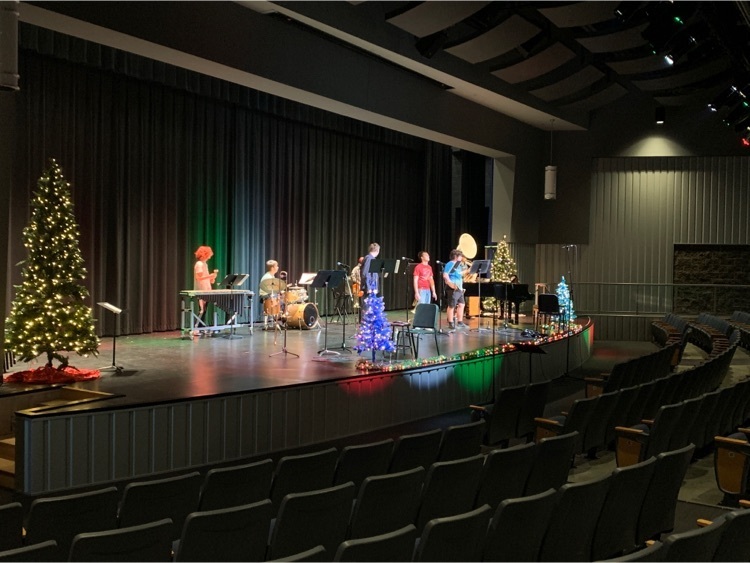 Dear JHS, Our staff is adjusting our Advisory schedule on Tues/Thurs & offering Wednesday Tutoring to help students failing courses. Please see the attachment with more details.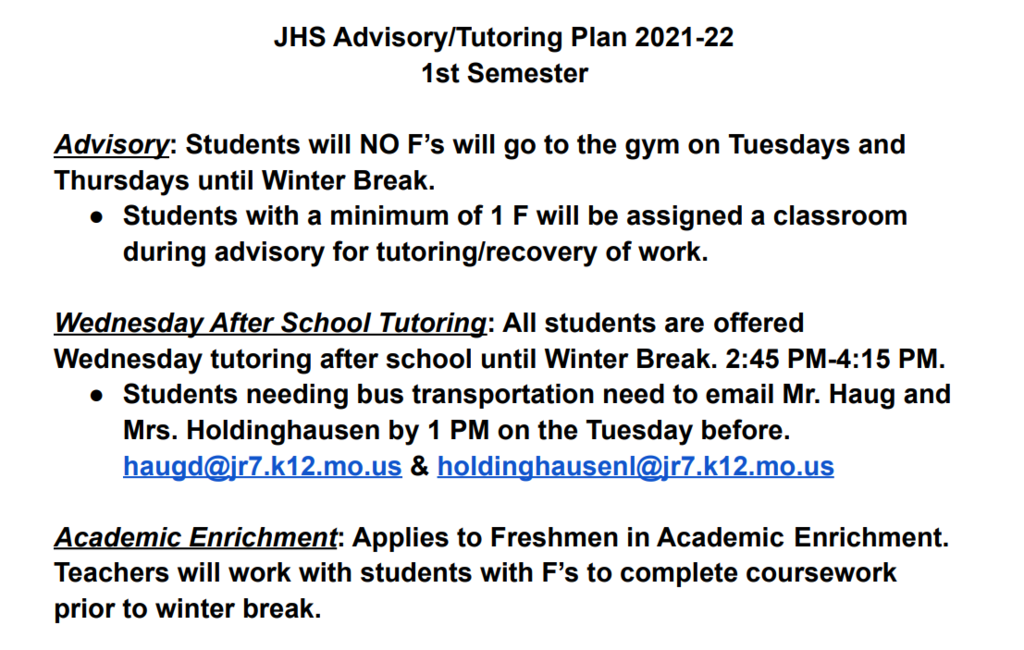 Congrats to our 2 mediation teams as they won both matches today. Alyssa Vincent won best mediator. Gabby Beffa & Hannah Wigger won best advocate/client team. Proud of you!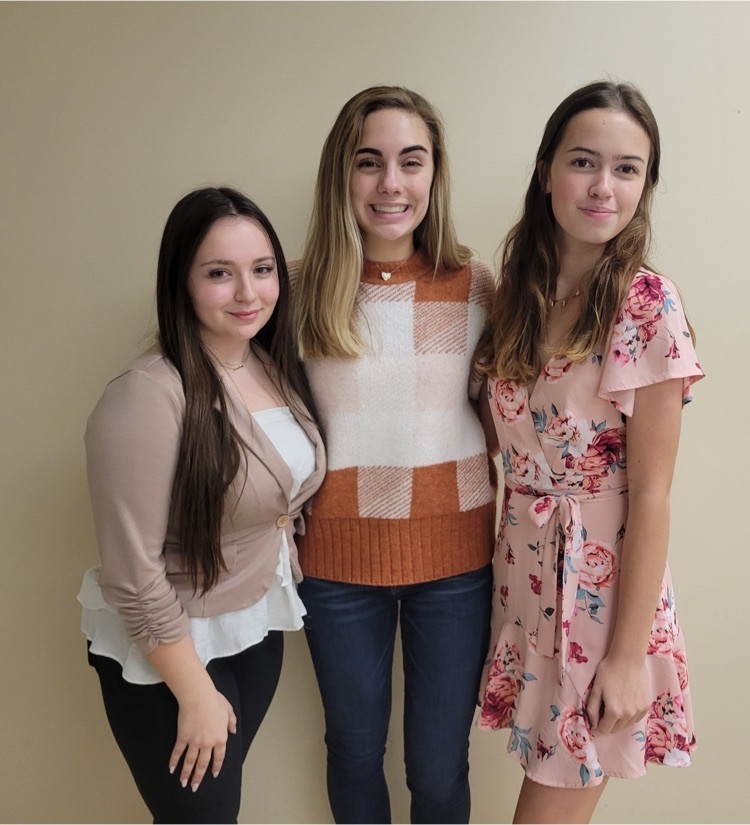 Please support a worthwhile cause, Project Prom, and an opportunity to have some pizza for a good cause. Please use the attachment. Project Prom has worked to keep our kids safe after the event for many years. We appreciate all they do for our kids!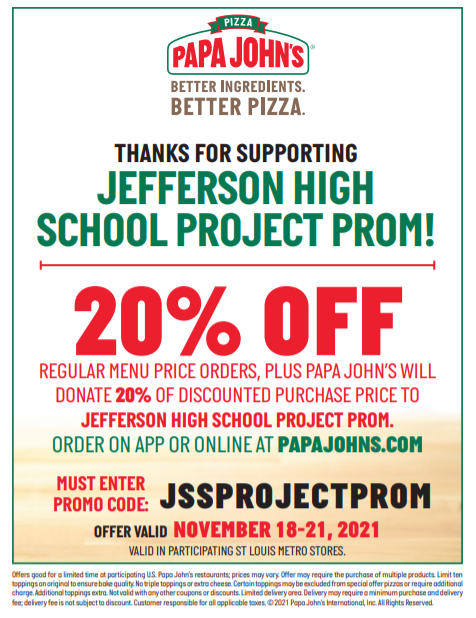 Congrats to our JHS Art Department and Students. For the 7th year in a row, JHS has taken best in show at the Twin City Art Contest. Katie Deevers (Best of Show), Bryce Sheppard (1st-Drawing/Painting), & Savanna Brown (1st Photography). See attached list for all awards!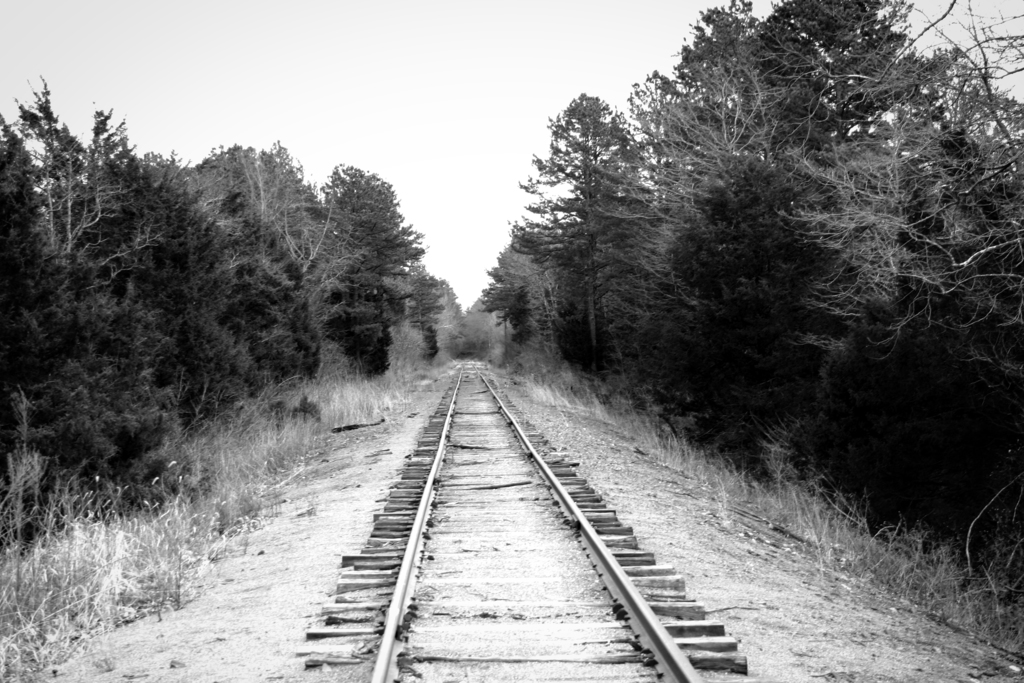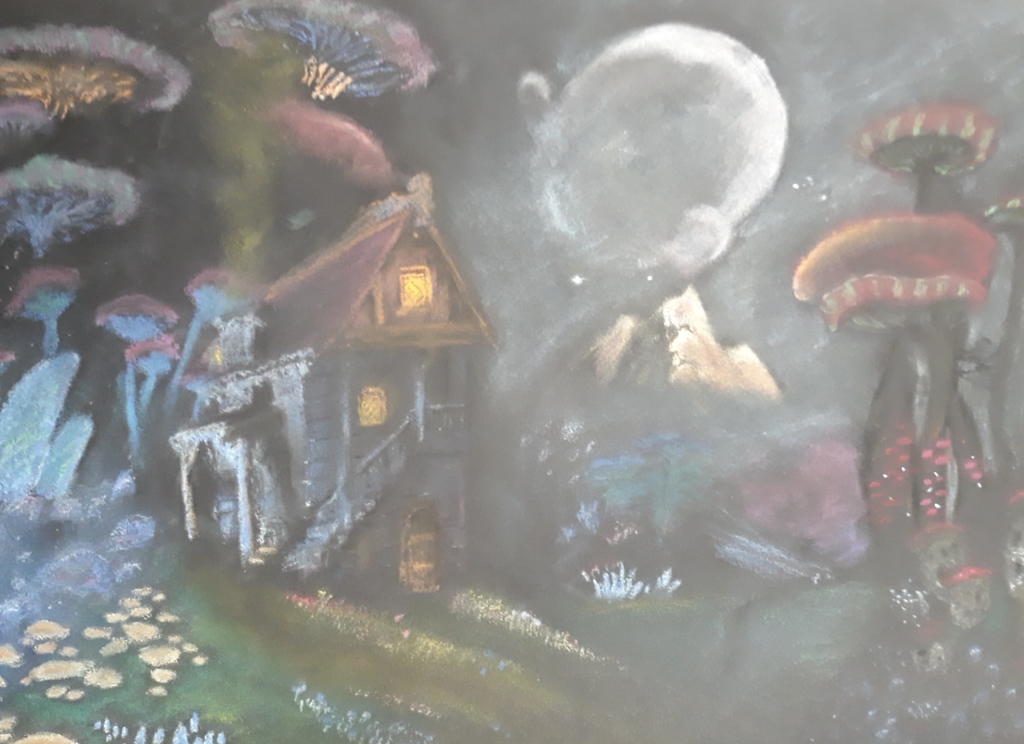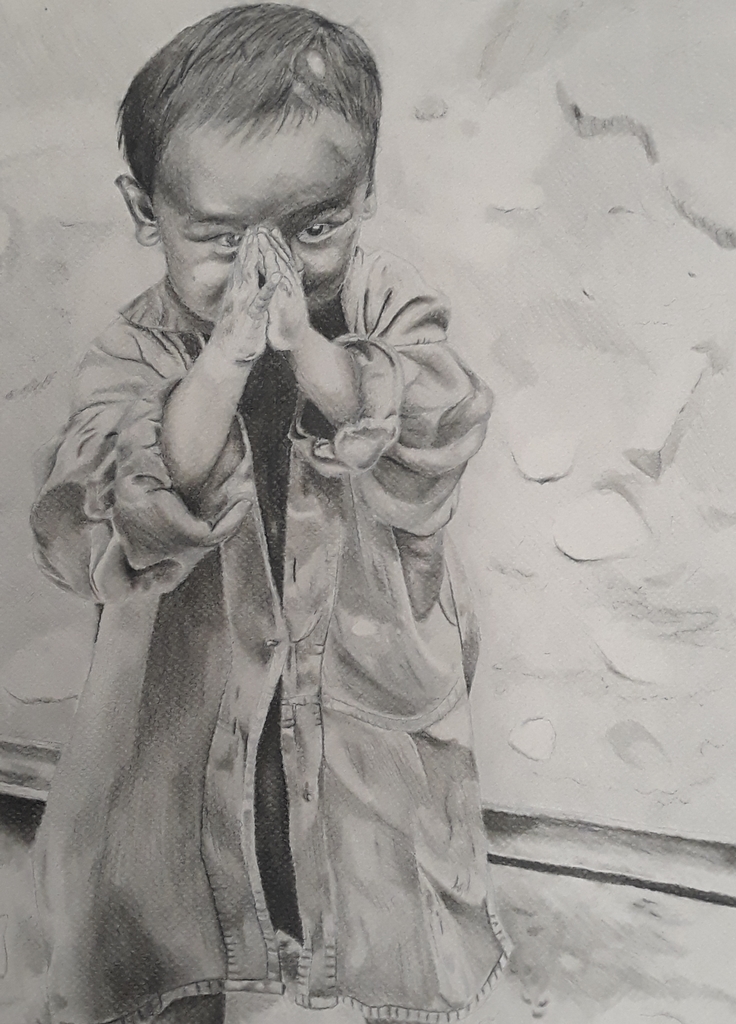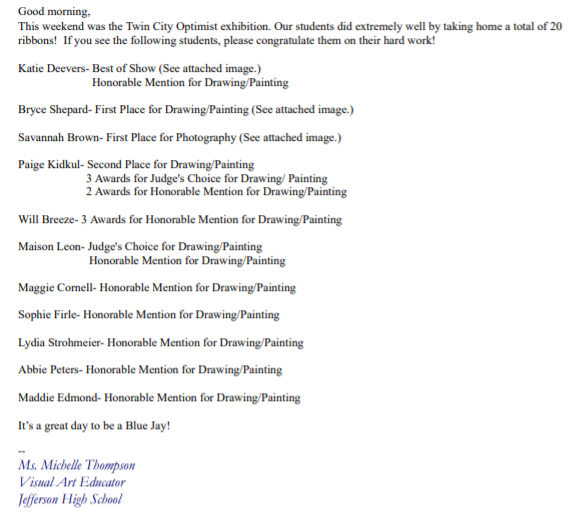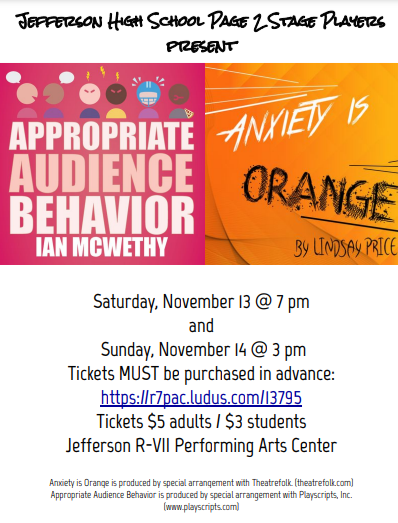 JHS is proud to work with the Class of 2021 to recognize our Alumni who entered the Military. We honor our Veterans and those who serve this Thurs, please send this information to an R-VII family with a graduate who served. Here is a link to the form:
https://bit.ly/31MIWax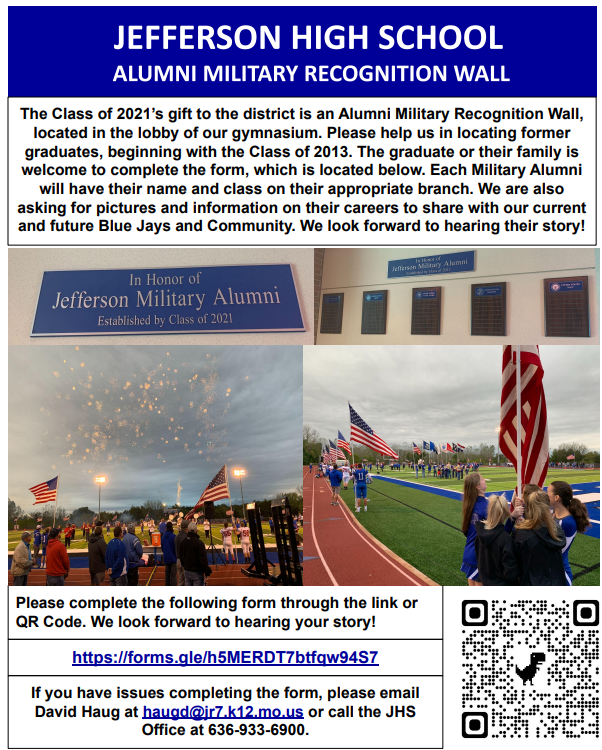 JHS Community, Page 2 State proudly presents their annual fall play this weekend, November 12th and 13th. Please see the attached information. Hope to see you there!
Also scheduled for SLC's on 10/28, is the Early College Program information with Mrs. Runzi. This is for primarily 9-10 graders, but all are welcome to attend. It is in the PAC at 6 PM (info included)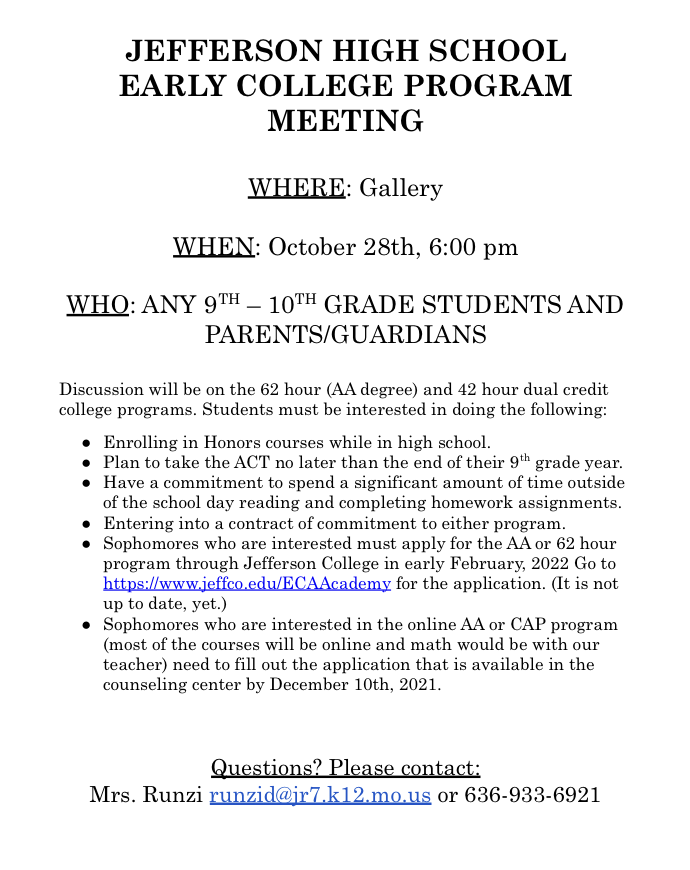 Dear JHS Community, A reminder that SLC's are Thursday, 10/28. Your child and advisory teacher will be working together with you to set a time. Please see the video on SLC's. It is a great time during our busy schedules to meet with us as a family.
https://youtu.be/NcZRNwh1huA
JHS Art Students Maggie Cornell, Sophie Firle, Maison Leon, & Katie Deevers with art honoring our Veterans. This is an annual project for Veteran's Day and will be in display in our gallery soon.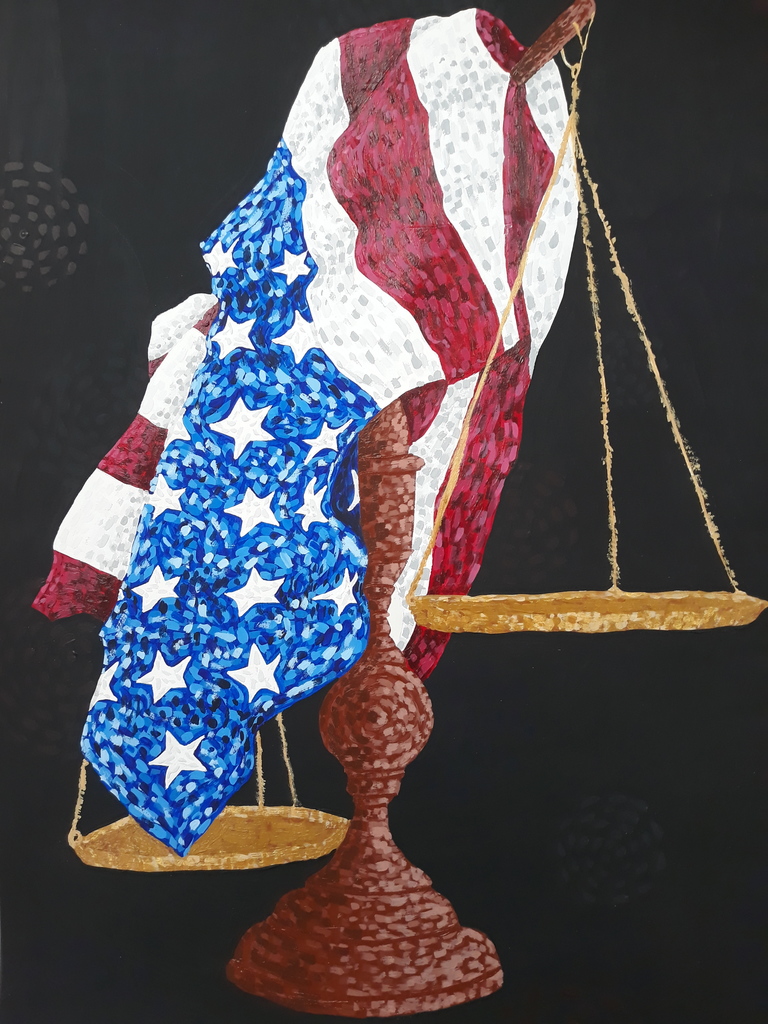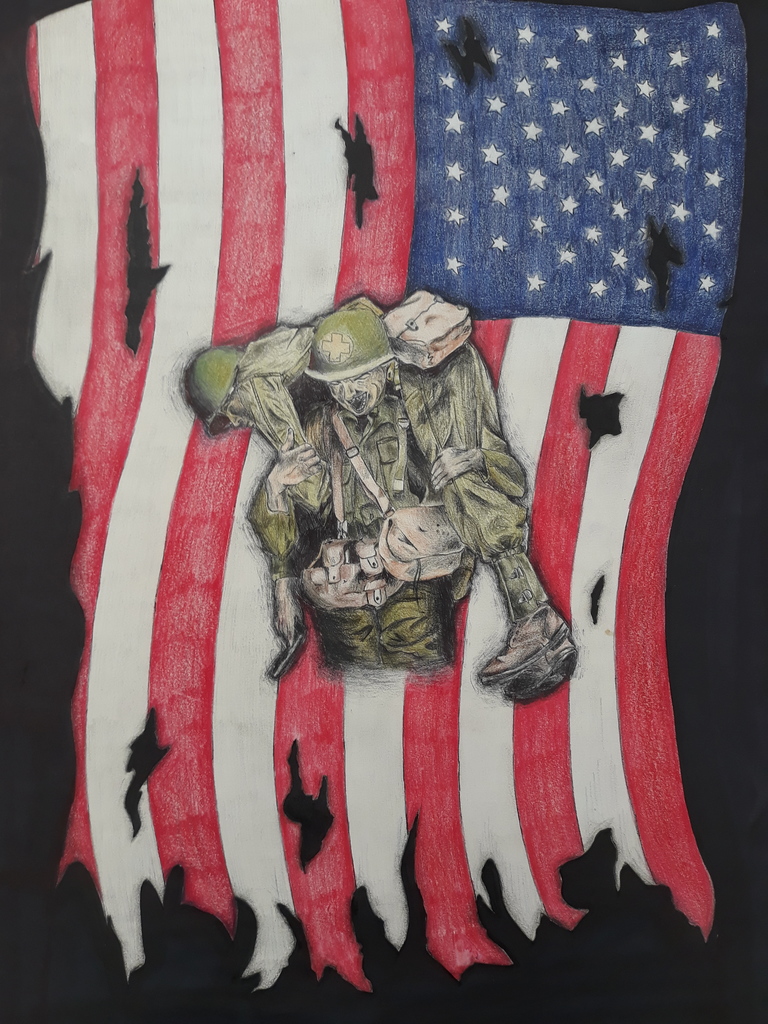 Dear JHS Community, Please forward this information to any Class of 2021 Graduate regarding Yearbooks. Thank You!

JHS Community, Please invite any family member who served in our Armed Forces to Friday Night's Football Game. We would like to recognize those individuals who served our Country. Please see the attached flyer. We hope to see you there!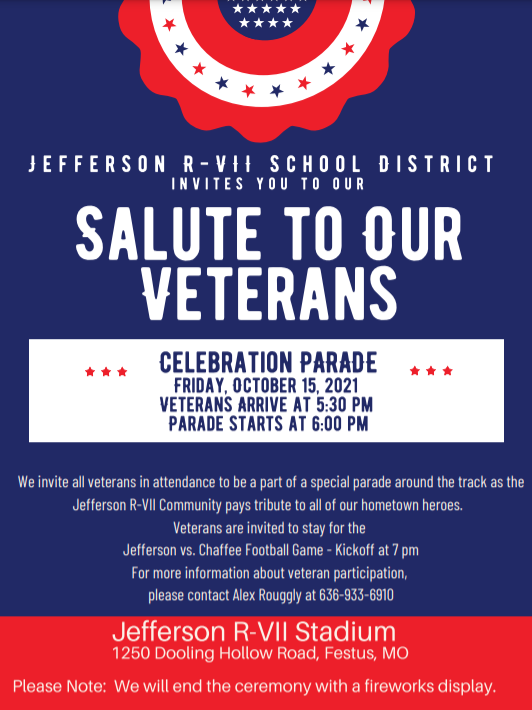 Just a reminder the JHS Open House is next Wednesday, Sept. 8 at 6:30 PM. We will have a bell schedule and follow the student schedule. Hope to see you there!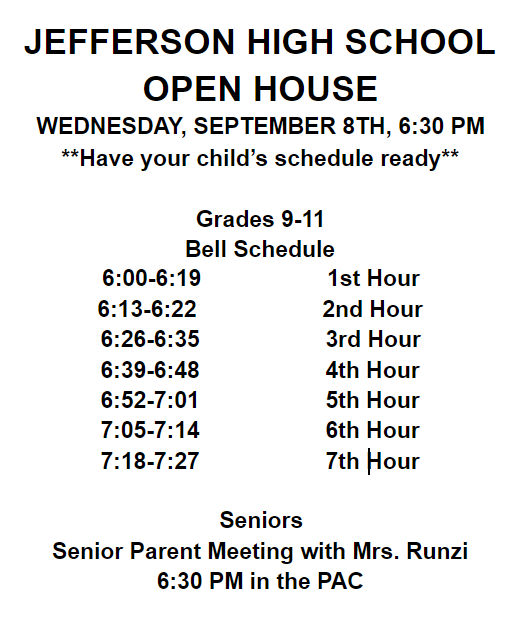 In July, @R7Activities, @jr7musiced, & I met to review honoring Veterans during Covid. We will have our 1st Vets Night on Friday, 10/15 vs Chaffee, football game. The outdoor event provides an opportunity to recognize our Vets in person. Save the date/more details to come.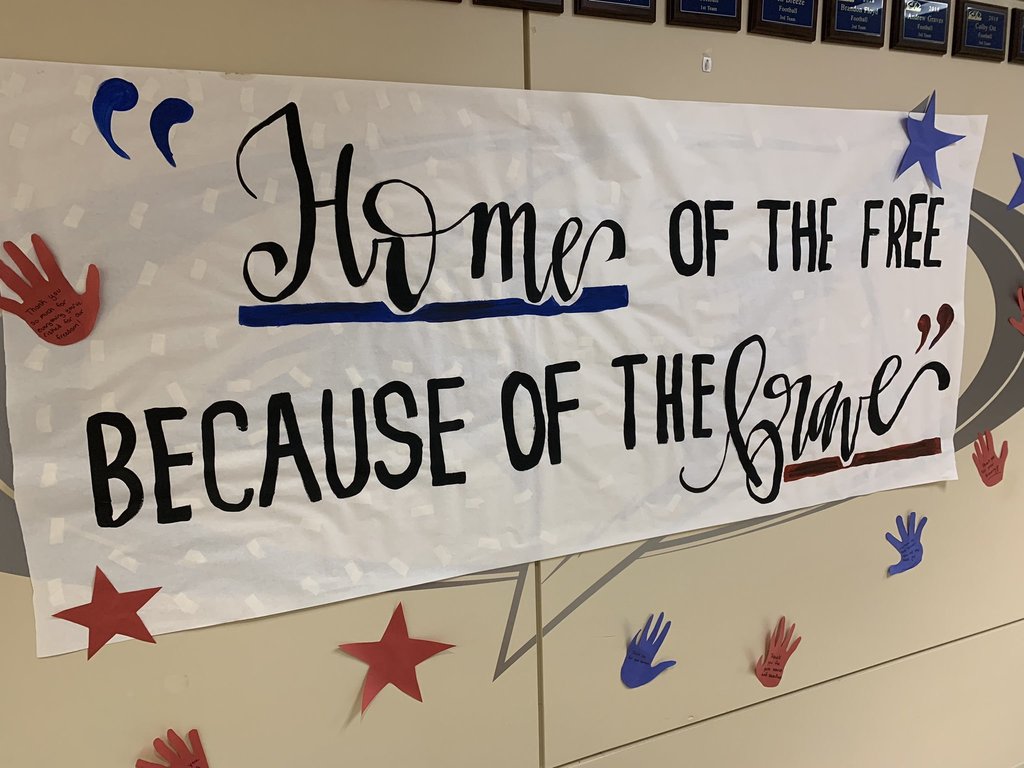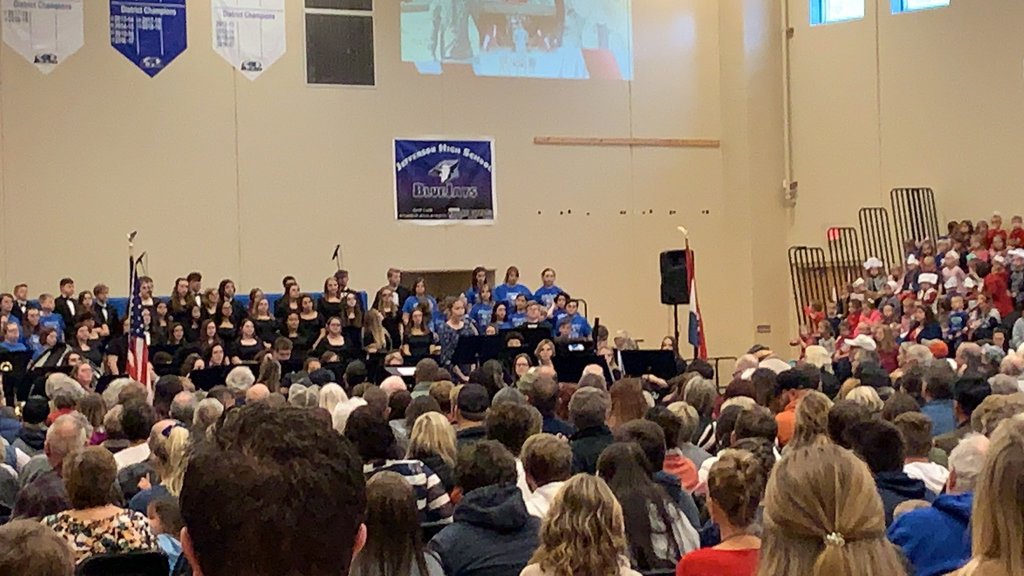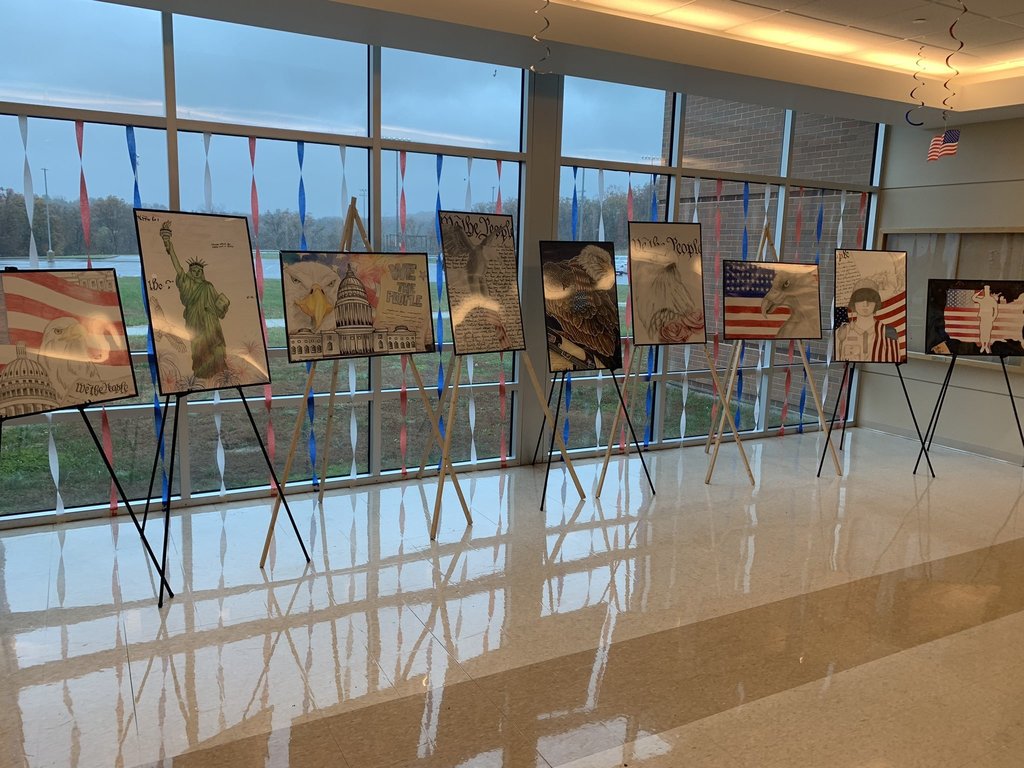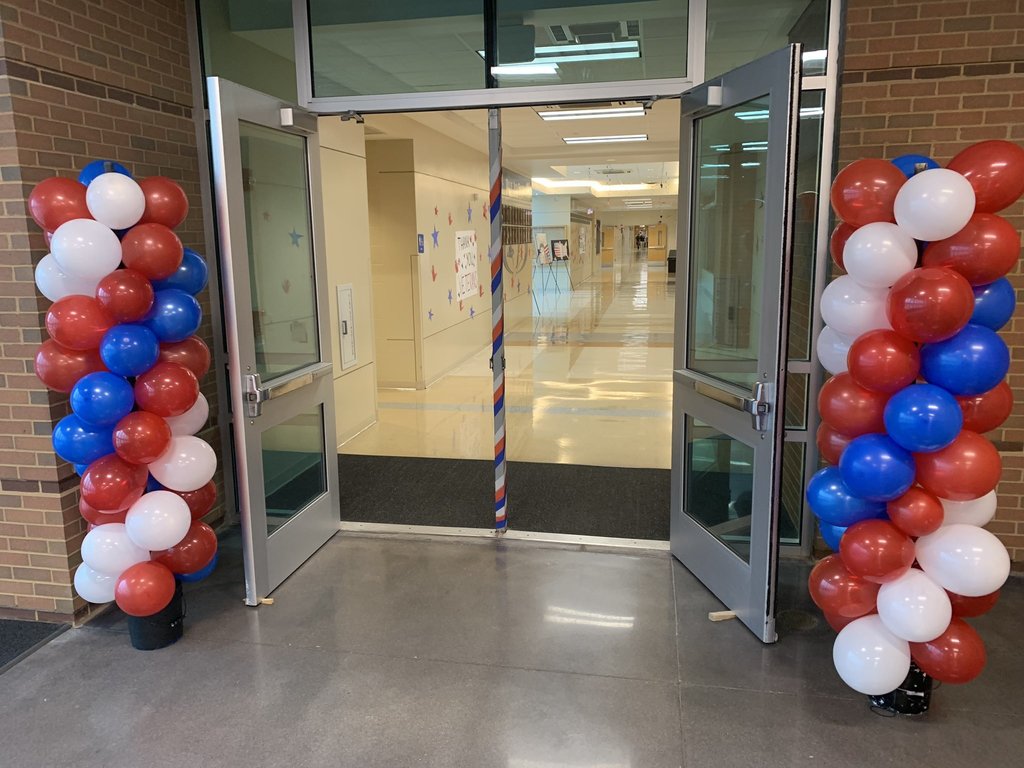 Looking for students to live stream this fall. This is a great opportunity for students to gain experience, earn service hours, and make some extra money. Pick the games that fit best with your schedule. Reach out today!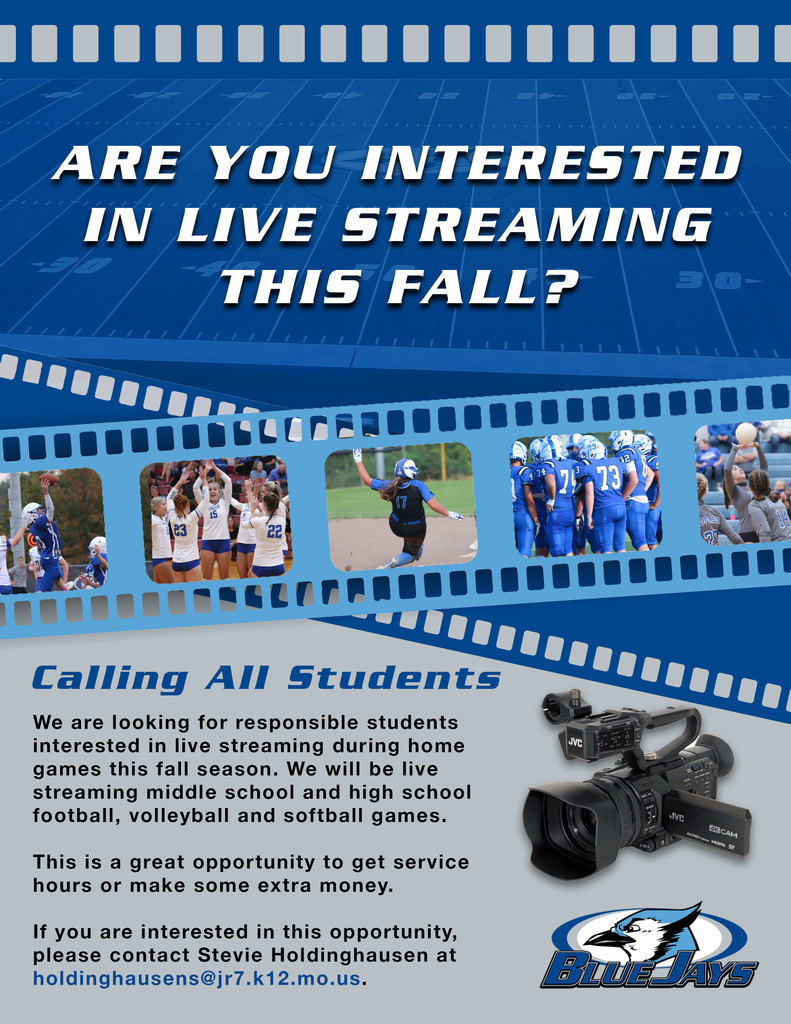 While the first day is always fun, here are some events that our students enjoy. So Save the Date and we look forward to all activities this upcoming year!