Reminder: Voting will be occurring in the Danby gym on 11/8/22. If you are dropping off or picking up that day, please go to the main entrance instead of the gym entrances. Thank you
Congratulations to the following MS students for earning All-District Honors.: Middle School Band Cameron Wideman, clarinet Reese White, clarinet Olivia Sikes, french horn *MS and HS Band will perform this weekend in Sullivan, MO. So proud of your accomplishments!
Due to the chances of rain on Sunday as well as other school events taking place on Saturday, the day and times for Trunk or Treat has changed. PTO is moving the Trunk or Treat to Saturday, October 29th. Trunks can arrive and decorate from 4-5 pm. Volunteers should plan to arrive at 4:30 pm and trick or treaters whose last names begin with A-M are to arrive from 5-5:50 pm and those whose last names begin with N-Z are to arrive from 6:05-6:55 pm. Kona Ice will be there from 4:30-7 pm. Each trick or treater and volunteer will receive a free Kona Ice or you may upgrade to a bigger size and pay the difference. Please be sure to RSVP, if you haven't already. Thank you! PTO Trunk or Treat Committee
Please join us tomorrow for the first PTO meeting of the year.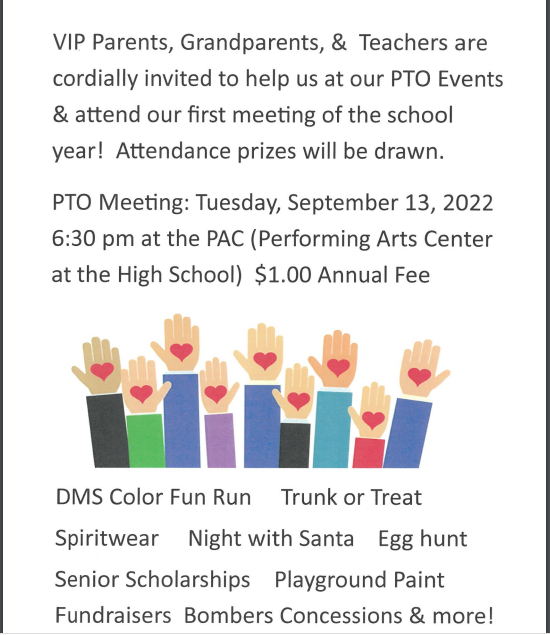 Please read our Back to School newsletter for important information for the start of the school year. (Click the link below.)
https://www.smore.com/sq0fe
Annual Field Day event was the Amazing Race and Dodge Ball tournament. Students and staff had a great time! See attached video.
https://youtu.be/TQQA6QMsYo4

Congratulations to the following students for being recognized as Game Changers this week! Proud of you ladies!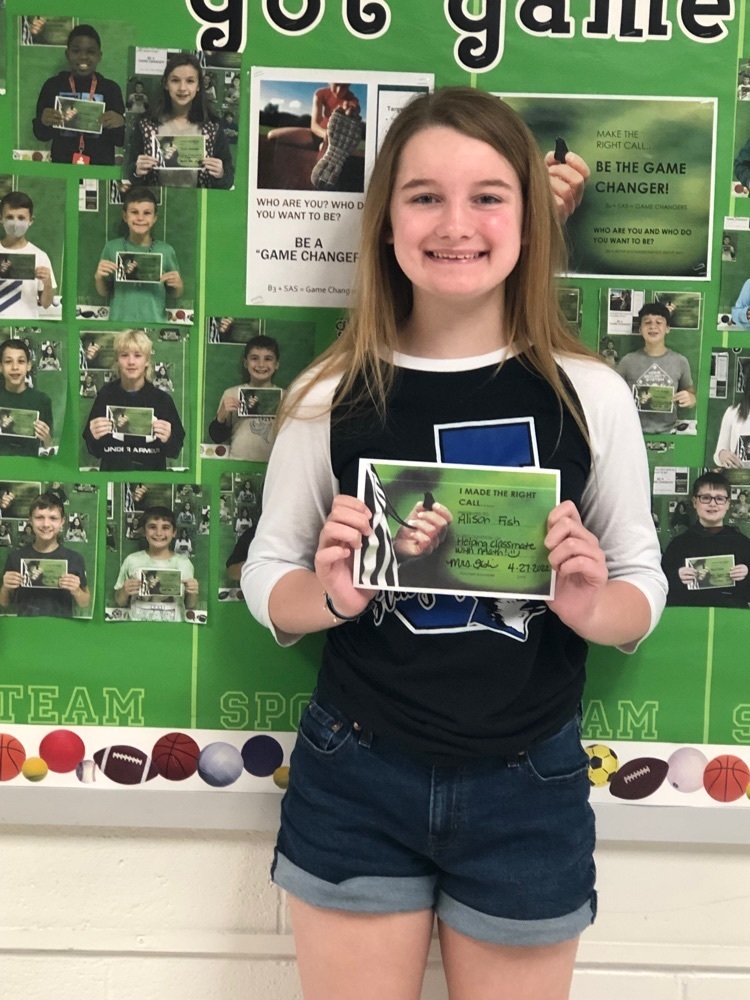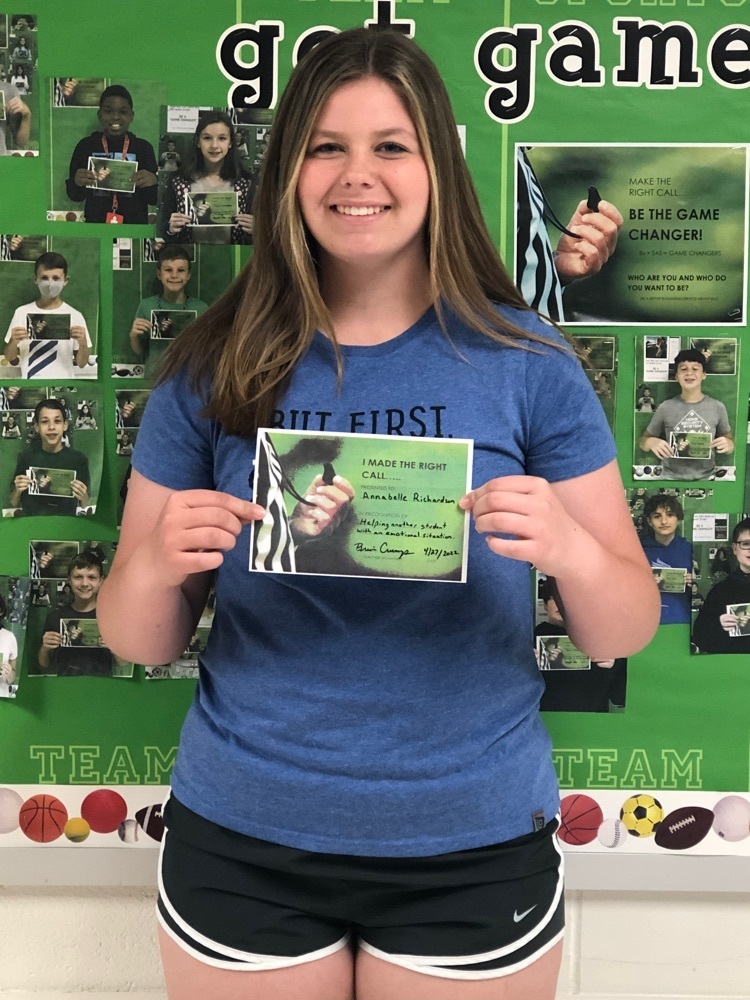 Congratulations to Tanner for being recognized as a Game Changer this week!